Deep Drawn Shells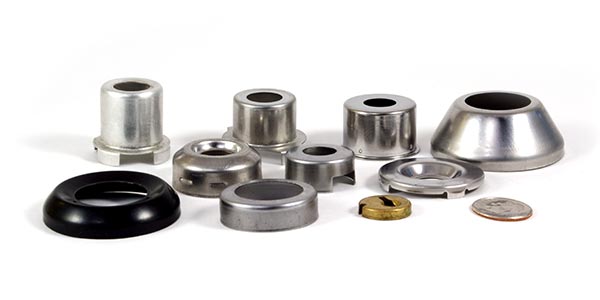 Often used as covers or containers, deep-drawn shells can be found in the automotive, medical and a wide range of other industries. We have extensive experience in manufacturing deep drawn shells and can deliver a product that meets your project's goals and budget. Contact us with your specifications for a custom deep drawn shells quote today!
Deep Drawn Shell Examples
Aluminum Shells
Filter Shells
Deep Drawn Shells
Screw Shells
Stamped Shells
Ammunition Shells
Industrial Shells
Copper Shells
Seamless Shells
Steel Shells
Brass Shells
Condenser Shells
Drawn Shells
Stainless Steel Shells
Why Choose National Die for Your Deep Drawn Shells?
For 75 years, the National Die Company has been dedicated to manufacturing quality custom deep drawn shells and providing the highest level of customer service, while supporting our domestic job market. We have remained true to our roots and proudly continue the tradition that built this country: American manufacturing.