Deep Drawn Rings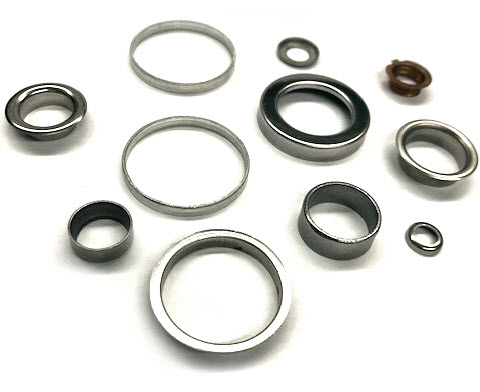 A deep drawn ring is best characterized by its large center opening. Deep draw manufacturing forms the metal into a seamless round shape called a ring. Common deep drawn rings include trim rings, O-rings and oval mounting rings. Deep drawn rings can be used in all industries and most applications including medical, automotive, appliance, electronic, small engine to name a few.
Trim rings are used many times in automotive applications and are typically made of steel, but deep drawn rings can be made of many other deep drawn materials as well. Contact us with your specifications for a custom deep drawn rings quote today!
Deep Drawn Rings Examples
Cold Rolled Steel Rings
Stainless Steel Rings
Aluminum Rings
Brass Rings
Copper Rings
Why Choose National Die for Your Deep Drawn Rings?
For 75 years, the National Die Company has been dedicated to manufacturing quality custom deep drawn rings and providing the highest level of customer service, while supporting our domestic job market. We have remained true to our roots and proudly continue the tradition that built this country: American manufacturing.