About National Die Company
National Die Company is proud to be an American deep draw metal stampings manufacturer located in Wolcott, Connecticut, USA.
National Die is a relatively small yet growing contract metal stamping manufacturing company. Our leadership is working to ensure that this growth is scalable and continuous. In addition to our current operations, we have additional acreage available to accommodate future growth. National Die has expanded their business both domestically and on the international scene, partnering with customers around the world.
Being a smaller company has benefits for our customers. Despite the fact that we serve all industries worldwide, you can count on personal service. When you call us, there's a very good chance the president of the company will pick up the phone. And with the company's entire operations located under one roof, National Die can ensure smooth and effective communications, project management, and output across all departments, from engineering and tool design to packaging and shipping.
Award-Winning History
We've established an award-winning team for quality and continuous improvement. This precedent has helped us earn highly coveted awards over the years like the UTC QPlus Certified Supplier Award for outstanding effort to improve quality of parts and the Whirlpool Quality Assurance Supplier Award of Recognition and Distinction for outstanding ability. We've also been awarded the Recognition Award as a Key Supplier at GE.
However, supplier awards are only one of many ways we serve our industry. We also support our local community by providing jobs, offering internship opportunities to graduating high school seniors, and supporting our local charities as donors and volunteers.
Team in Action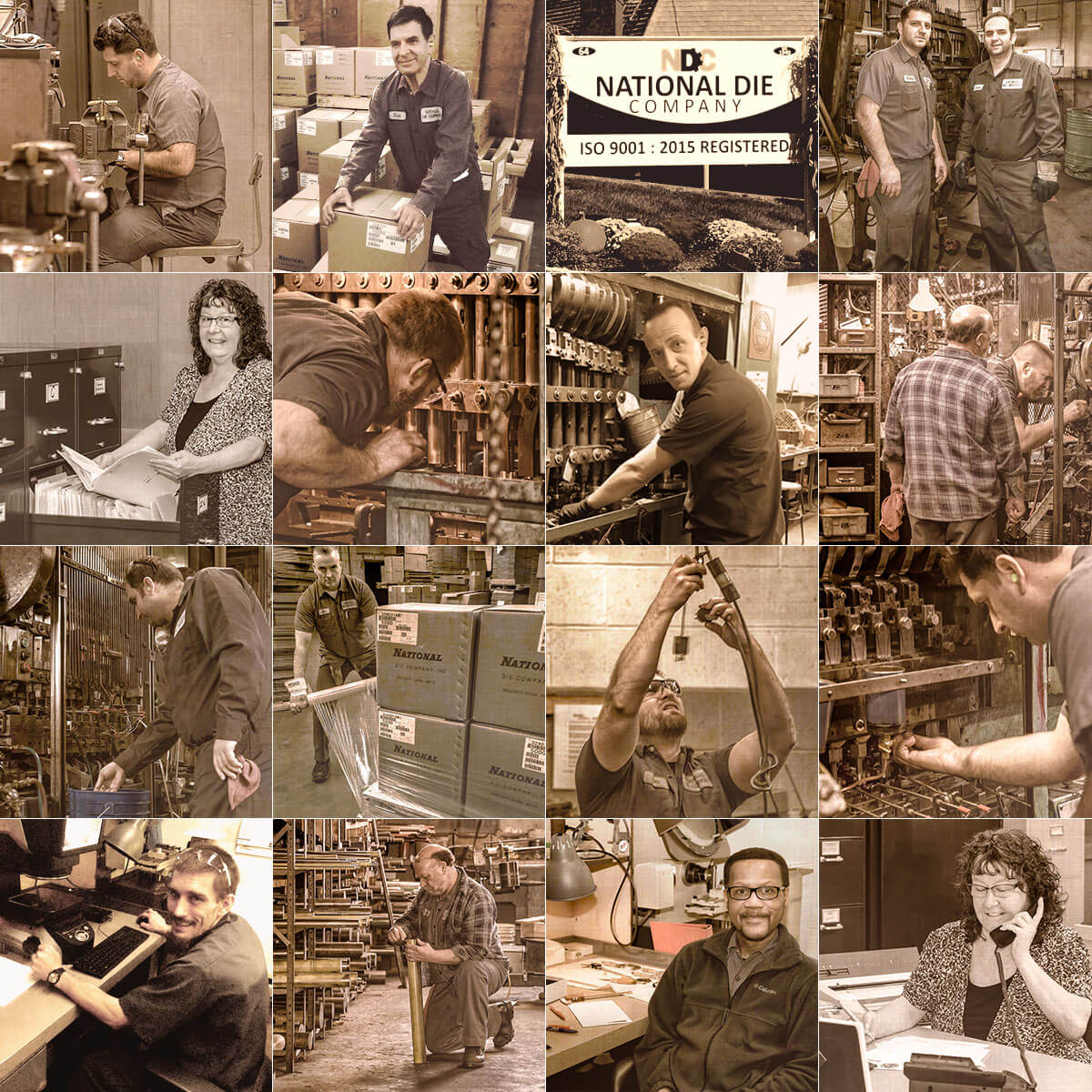 At the end of the day, National Die is not just manufacturing deep draw stamping. We're providing jobs, stoking the local economy and supporting our community. Each time you purchase a National Die product, you understand that production stimulates the United States and supports your fellow Americans, right here at home.
For National Die, "Made in America" is about far more than manufacturing. It's about community, it's about service, and it's about integrity.