Precision Metal Forming Operations
Forming operations we can perform in the development of precision deep drawn parts and metal stamping include:
Beading
Rib-like projections mounted on either the binder or the draw ring surface that restrict and control metal flow into the die cavity and over the punch of a draw die. Simply put, draw beads act as speed bumps for material traveling into the die cavity.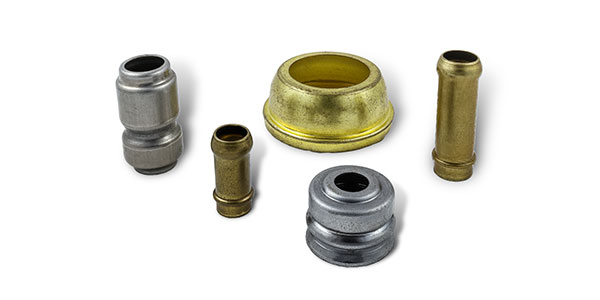 BULGING / DIMPLING
Localized indent forming, so as to permit the heat of a rivet or a bolt to fasten down flush with the surface of the metal.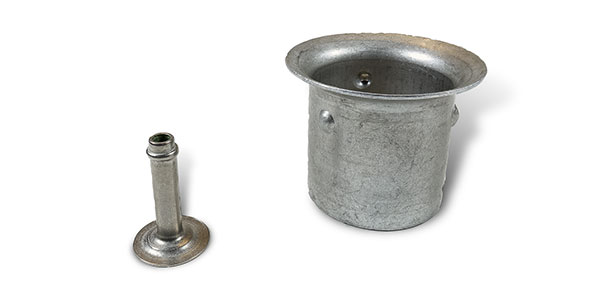 KNURLING / EMBOSSING
A process that produces relatively shallow indentations or raised designs with no significant change in metal thickness.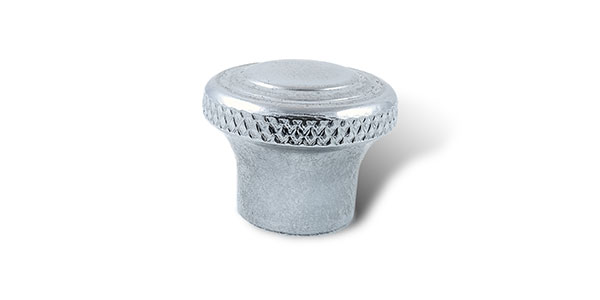 FLUTTING / RIBS
Often used to impart rigidity to a part which otherwise might be too flexible and weak.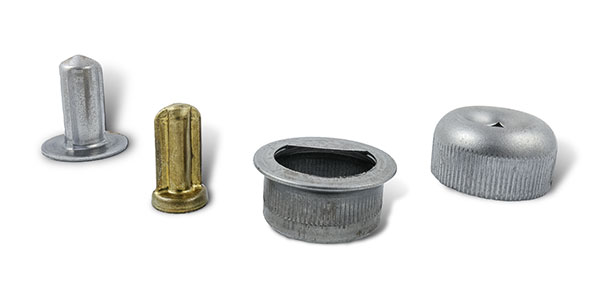 LETTERING / MARKING
Process to add identification such as numbers, letters or graphics to a part.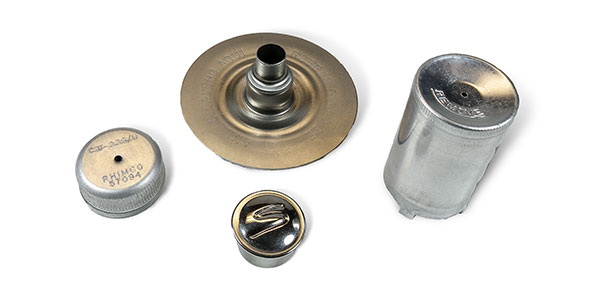 SIDE STABBING / MULTISIDE PIERCING / HOLES
A shaped portion of metal is cut from the drawn part using conventional, extruding, or piercing punches.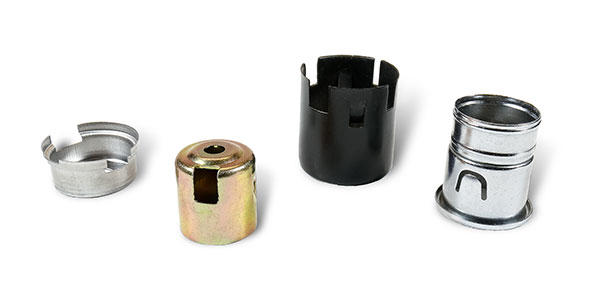 REVERSE DRAW / EXTRUDING
Turning up or drawing out a flange around a smaller hole; also called "hole flanging."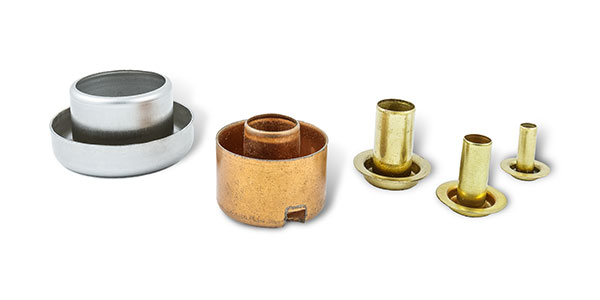 STEP DRAWING
When 2 or more different diameters are needed on a part.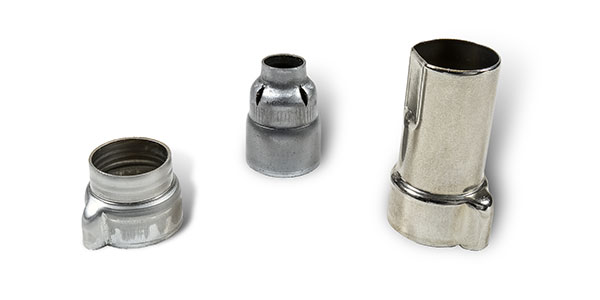 THREADING
Threads are formed on a part using a roll and arbor.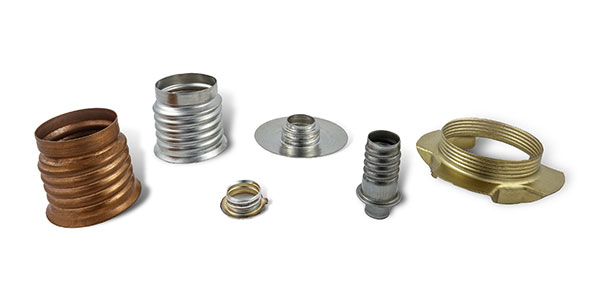 Many other required metal stamping part features can also be performed in our transfer presses. Contact us today to discuss the requirements of your project.