Deep Drawn Nozzles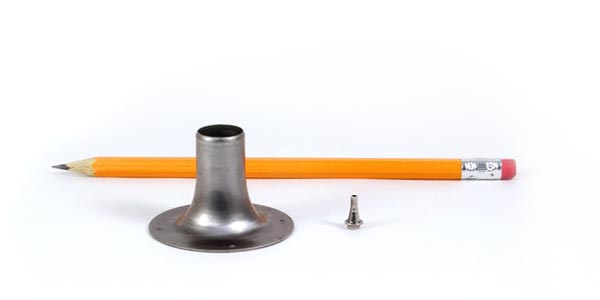 Our track record for manufacturing high-precision deep drawn nozzles often involving complex geometries makes us a partner you can count on. Utilizing in-house tooling, design and engineering capabilities, we are able to deliver a final product that meets your project's goals and budget. We can add value to your project through a variety of deep drawing forming operations, finishing methods and quality control.
Contact us with your specifications for a custom deep drawn nozzles quote today!
Deep Drawn Nozzle Examples
Brass Nozzles
Copper Nozzles
Stainless Nozzles
Steel Nozzles
Aluminium Nozzles
Appliance Nozzles
Electronic Nozzles
Electrical Pins
Medical Nozzles
Water Nozzles
Spray Nozzles
Aerospike Nozzles
Why Choose National Die for Your Deep Drawn Nozzles?
For 75 years, the National Die Company has been dedicated to manufacturing quality custom deep drawn nozzles and providing the highest level of customer service, while supporting our domestic job market. We have remained true to our roots and proudly continue the tradition that built this country: American manufacturing.