Deep Drawn Parts
National Die Company's deep drawn part capabilities include in-house tooling combined with design and engineering support for diverse applications including cans, caps, cases, connectors, cups, eyelets, ferrules, housings, shells and more.
Deep Drawn Cans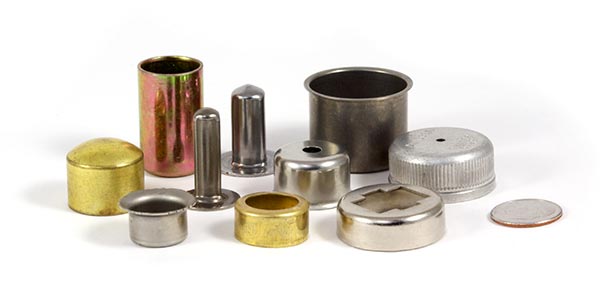 Deep Drawn Caps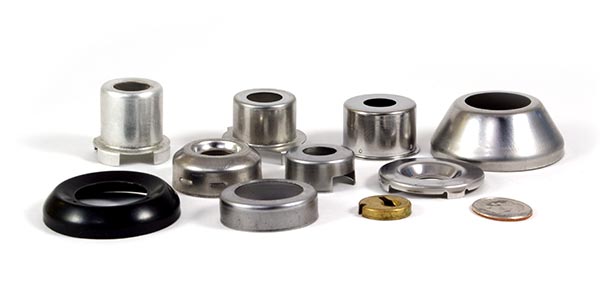 Deep Drawn Eyelets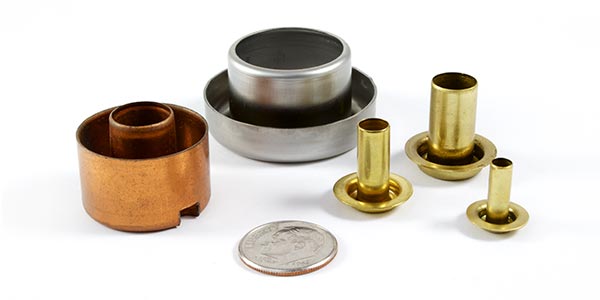 Enclosures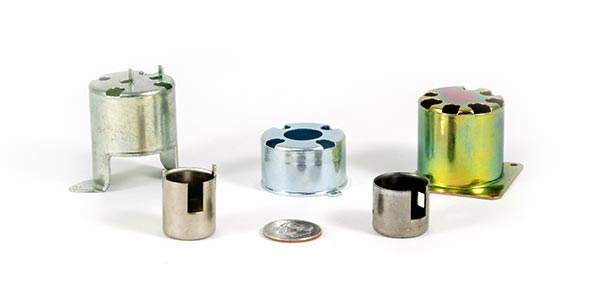 Deep Drawn Cups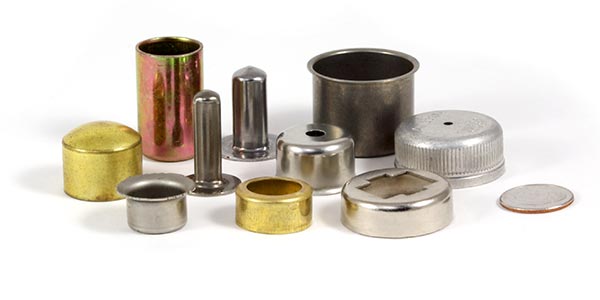 Deep Drawn Covers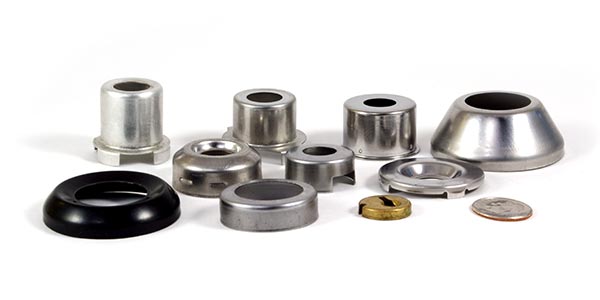 Deep Drawn Fasteners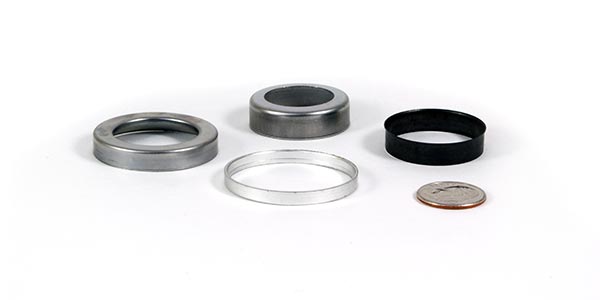 Deep Drawn Ferrules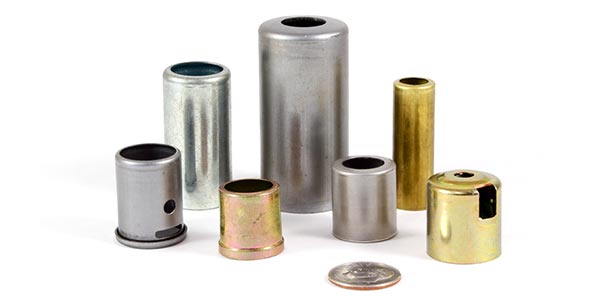 Deep Drawn Pins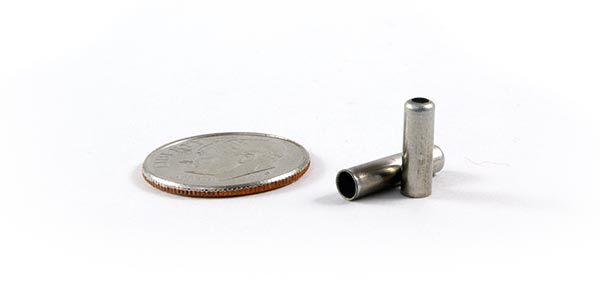 Deep Drawn Shells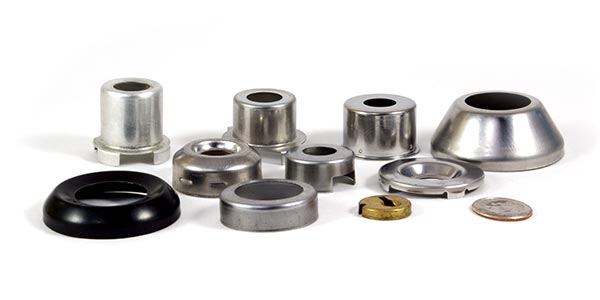 Deep Drawn Housings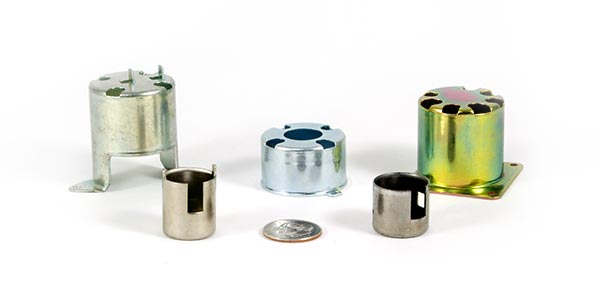 Deep Drawn Terminals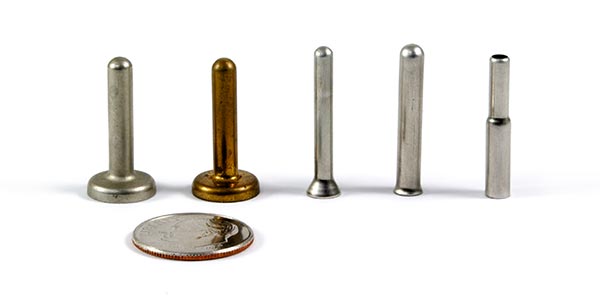 Deep Drawn Nozzles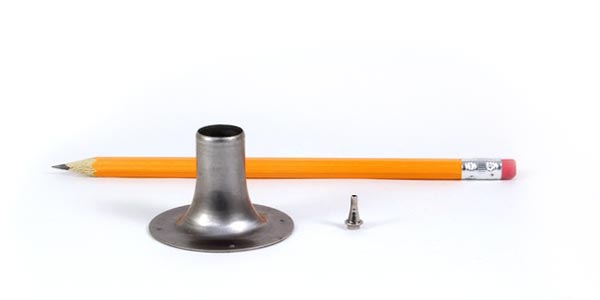 Deep Drawn Tubes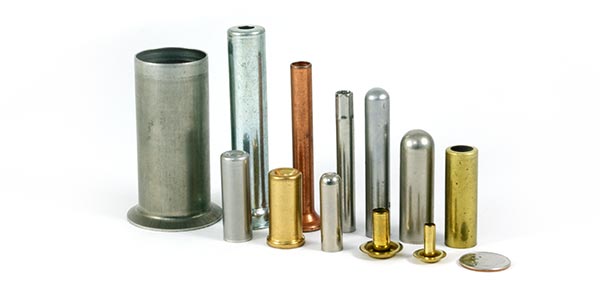 Deep Drawn Cases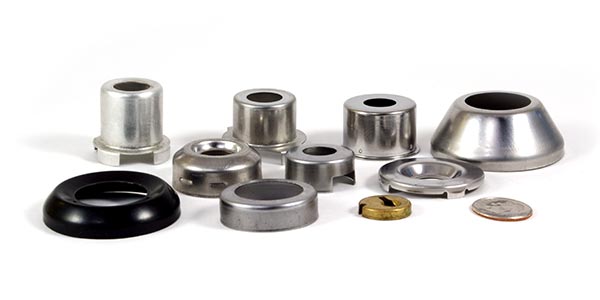 The Deep Drawn Part Process
Deep drawn parts are produced in high speed (ICOP) independently cam operated presses. Punches and dies are the tools used to draw and shape the raw material to produce the part desired. Raw material used is in strip form. The first operation at the press cuts a flat blank from the strip of raw material. The blank is then carried by transfer fingers to the next operation where a cup is drawn. The cup is then transferred to the next station where the metal is drawn in a percentage allowed. It may take up to 12 of these operations to draw and shape into the final product.